Stores, businesses and restaurants have you covered for last-minute holiday gift shopping. But what about last-minute home decorating? Need a festive feel for a spontaneous holiday cocktail party? Keep these tips in mind if you need to add some last-minute cheer to your homespace this season:
Reflect light. Whether that's with twinkle lights draped around a mirror, a grouping of candles on a plate, or a large bowl of shiny glass ornaments as a table centerpiece,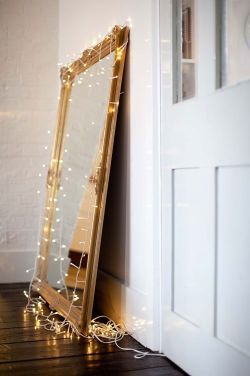 Add plants. With outdoor green space in hibernation, bringing plants (live or artificial) inside your home will also bring warmth and coziness. Think: evergreens in all variations – garlands, wreaths or sprays, potted amaryllis or paperwhites and poinsettias. Remember that poinsettias are dangerous to pets, so be sure to place them where Fido won't help himself.
Ribbons, Bows and Fabrics. Tuck festive bows and ribbons on framed art already on your walls to add texture and holiday color. A bright, solid table runner across a mantle or dining table ads a cheery feel without taking up space or adding clutter.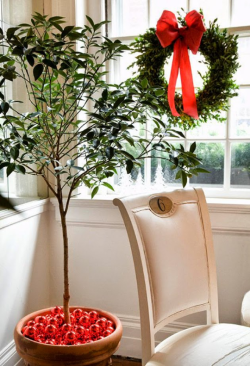 Need more ideas? Take a look at some additional tips from Apartment Therapy for quick and easy holiday decorating.